FaceNiff is an Android app that allows you to sniff and intercept web session profiles over the WiFi that your mobile is connected to. It is possible to hijack sessions only when WiFi is not using EAP, but it should work over any private networks (Open/WEP/WPA-PSK/WPA2-PSK) It's kind of like Firesheep for android.
When you ' start ' the FaceNiff, it will monitor all the network traffic over the WiFi, then it will capture unencrypted session ID cookies from the websites. Then it will allow you to enter victims account as him/her. The exact working of FaceNiff can be called as Session Hijacking.
8/10 (178 votes) - Download AndroRAT Free. AndroRAT is a program to completely control Android devices remotely from a PC making the most of an old vulnerability of the mobile operating system. AndroRAT is a tool for Windows that allows us to control remotely any Android device from a PC.
A hacker called Bartosz Ponurkiewicz has released a simple Android app called Faceniff(Facebook + Sniff), which allows you to hijack the Facebook profile of anyone on same wireless network as you. Think Firesheep, but running on something you can slip in your pocket and carry anywhere.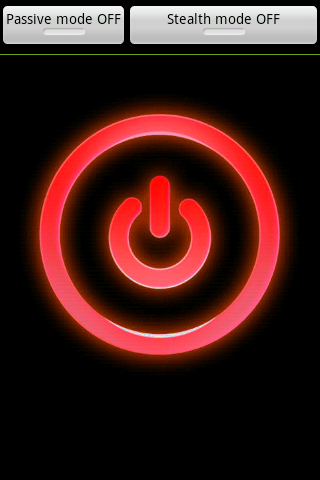 You are interested in getting your friend's Facebook ID down which is connected to the same network as you are? Right, this may not be that easy, but once you start getting yourself into this. You will figure out the problem and will come out with the solid arrangements. Till the time, the application (FaceNiff) which I am providing you in here can help you in getting the job done.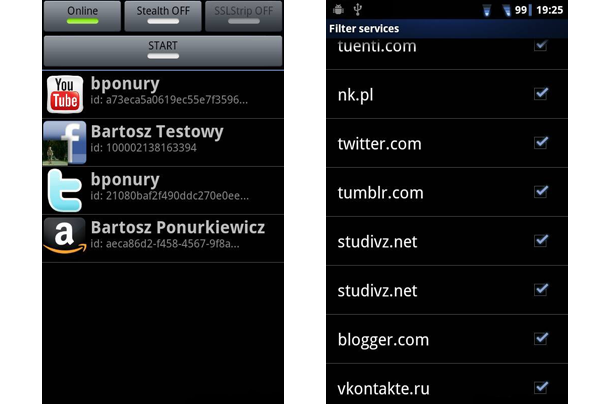 FaceNiff is an Android application which offers you to hijack the sessions of the other users who are connected to the same network. In simple words, you can get those people down and can get their data by using this application, if they are connected to your network. Though you need to use this application very carefully, and if you are the admin of that network. It will be the icing on the cake.
Cubase LE free tool that allows you to record, edit and mix audio files. Cubase LE is a.final masterpiece. Download Cubase for Mac to record, edit, and mix your songs like a musician. 3 months free with 1-year plan. Download Now Best for customer support $39.99 for the first 12 months. Free download software cubase 5 for mac. Cubase Pro is a professional music production tool for Mac. Used by star producers and musicians for composing, recording, mixing and editing music. Programs for query.
What is FaceNiff?
FaceNiff is a popular session hijacking tool, which helps you in getting the data of those people which are connected to your network. You can get the details of their browsing, can get the Facebook ID details, and can get their videos, audios and much more in the row. This application is working is identical to Firesheep, but it is quite easy in using compare to the former application.
Faceniff For Pc Free Download
To get the right use of FaceNiff app your Android phone should be rooted. And if you do not know what rooting is, and how to get a phone rooted. You can get the rooting application from the landed website. Like, Framaroot, KingRoot, CF Auto Root, Baidu Root there are dozens of rooting application what we already have mentioned in here.
Genuinely, FaceNiff is the application for novices, those who are interested in hacking and getting the Facebook ID of one of his/her friend down but do not know how to take this forward. This application at least shows them the pathway by following what one can get the job done. I am not saying, by using this application, one can get every network down. Or every Facebook ID hacked, there are security measures which were never seems before. So, you need to sit tight and keep trying, hope you will get what you are dreaming of.
Download Faceniff For Pc
How does FaceNiff app work?
As I mentioned this application works if you are connected to the same Wi-Fi network with your victim, whom you want to take down.
Once you get this application installed on your phone. You will start monitoring all the network traffic over a particular Wi-Fi network. And you will start getting the encrypted sessions with cookies of the websites.
In simple words, this application gets the sessions hijacked. And by using those sessions you can reveal the data of a device.
Droidsheep For Windows
The use of this application, on the other hand, is very easy. With just a couple of taps and clicks, one can get the network hacked. You should use FaceNiff is supervision of your senior or expert. So that he could lead you in the right way, and could elaborate you each and every step. Anyhow, you should use FaceNiff only for educational purposes; any wrong or illegal use of this application will not be upon the developers or providers. You can get FaceNiff app APK file latest version from the given download link, and get it installed safely.